Successful Circles have a central place for members to communicate openly and coordinate meetings. Below is an explanation of the options for where you run your community and steps on how to update this setting.
If you want to run your community over email, you can do this using the Lean In Circles Platform and don't need to take any action, as this is the default setting. This means, when someone wants to join your Circle, we will send you an email.
NOTE: If you run on the Lean In Circles platform, you can visit your Dashboard anytime to download a list of all members in your group at any point (for full instructions on how to access this list, please read this article). By not choosing to run on Lean In Circles, members will join at the links you provide and you will manage your own member lists.
If run your community on a different platform, select the platform or other and add the link to your platform. This means, when someone wants to join your circle, they will be sent there. You can learn more about the platform options here.
How to update this setting:
You can update this setting from your Circle's dashboard by selecting "Where do you run?"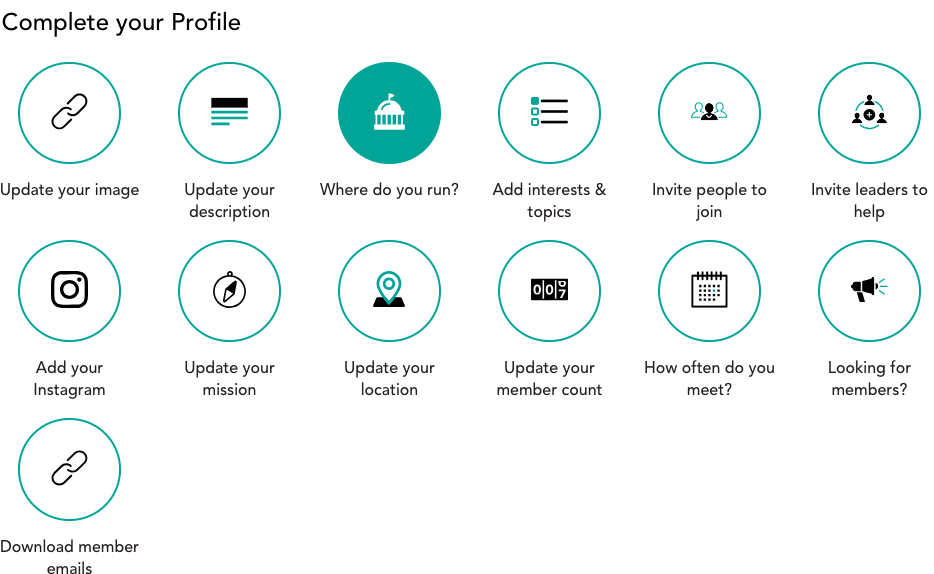 Once you click this setting, you'll see the 4 options: Facebook, Website, Lean In Circles platform and other.